Discussion Starter
·
#1
·
got my laptop working again, here's a diy on how to install RDX "acura" caliper covers on your tlx. this is just what I did, so take it for what it's worth and make your own decision if you want to follow this.
anyways, I ordered in a pair of 2015 RDX caliper covers, $20ea. from acura. part number:
I started by cutting off the tabs with a grinder and cut off wheel. leave a little bit to wrap around the caliper so you won't see the cut easily.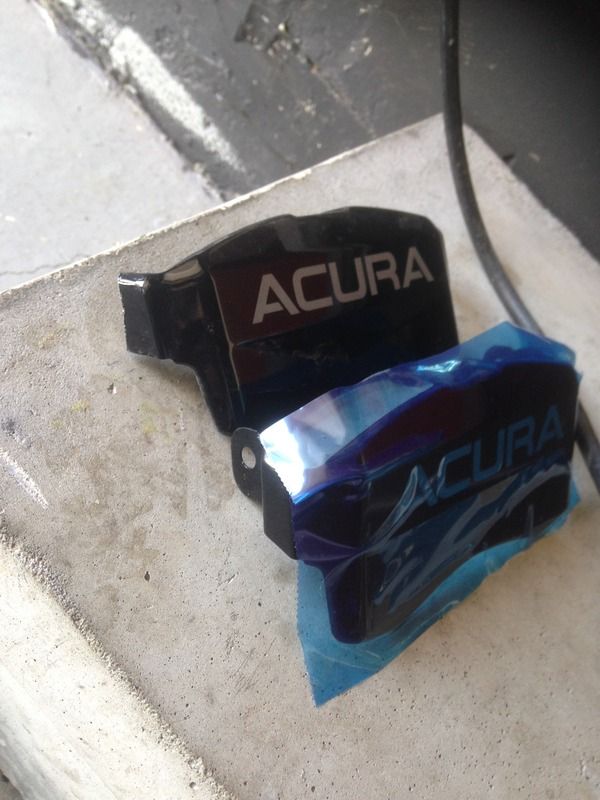 File it down to make the ends smooth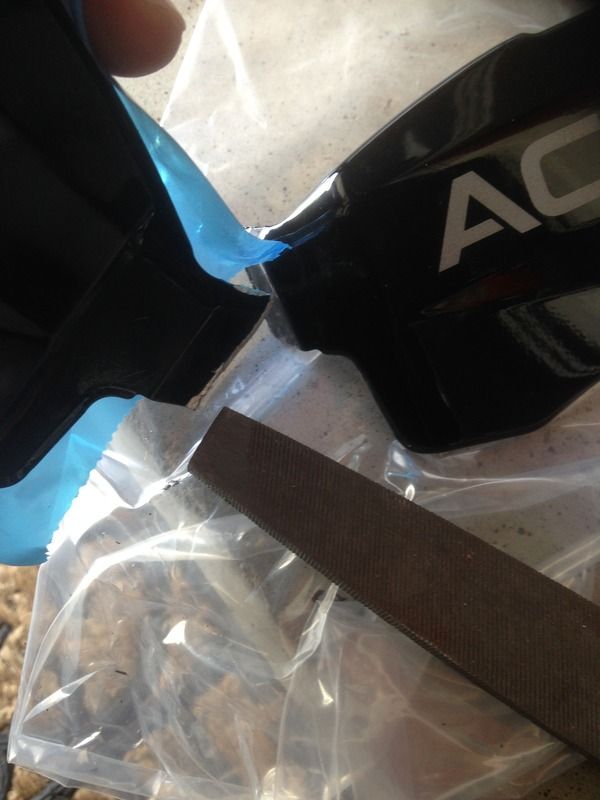 here's the products I used:
IMG_7847
by
tehfuzzman
, on Flickr
-JB weld
-black RTV silicone
-short bolt and nut
-caliper covers (duh)
-foam paint brush or regular one
-caliper paint of your choice, I used gloss black.
so let's start. jack up the car and take wheel off.
IMG_7843
by
tehfuzzman
, on Flickr
ugly tlx caliper
IMG_7844
by
tehfuzzman
, on Flickr
so this groove in the caliper, I JB welded in a nut. it sets in 6 mins but give it about 10mins.
IMG_7845
by
tehfuzzman
, on Flickr
while you're waiting for the jb weld to dry, go ahead and paint your caliper. I've always used a brush to paint them it's the easiest/cleanest way. just spray some paint from the can into the cap or a cut pop bottle or something, then dab and paint.
IMG_7852
by
tehfuzzman
, on Flickr
now that the paint is dry (5mins) time to apply some RTV. I under estimated this stuff, once it dries, it dries hard.
IMG_7853
by
tehfuzzman
, on Flickr
next, mix up some more JB weld, and put it on the outer part of the tab on the caliper cover. the caliper cover's tab in the middle seats almost perfectly in that groove that the nut was jb welded in. slap on the cover, and insert the bolt just snugly tight.
IMG_7854
by
tehfuzzman
, on Flickr
then reinstall your wheel and do the other side. stand back and realize just how much better it looked than before. personally I think they look a crap ton better and for $40 can't really go wrong.
also, I didn't end up using the nut/bolt. I didn't wait long enough for the JB weld to cure and/or I tightened it too much and broke the nut loose. I said screw it and just used the RTV and the JB weld around the tab. the covers are rock solid; and I mean, solid. the next day I also took the car for a boot and put some heat in the brakes and the cover were still stuck on like they were meant to be there. they also do not block anything that would make brake work difficult.
finished product:
IMG_7861
by
tehfuzzman
, on Flickr
IMG_7950
by
tehfuzzman
, on Flickr