i might have mentioned that i do detailing and paint correction as a hobby for family, friends, and the occasional client. i thought i would share some of my techniques with my fellow TLX members. take from it what you will, i know some people wouldn't go to this extent but some small changes in how you wash your car can prevent marring or those fine lines you typically see on darker cars.
In this thread i'll go over how to wash your car properly and some tricks/tools that make the job easier. i'll also focus on how to get a nice almost touchless wash at home.
here's a look at some of the products that i'll be using:
soap: meguires gold class. i'll use this soap for the tutorial because it's a common, easy to get soap. there's others that you can use that will produce more foam etc like chemical guys mr.pink, chemical guys honey dew, maxi sudds just to name a few.
a pressure washer. you don't need anything crazy, i picked up a 1600psi simonize small unit for $170 brand new. great thing to have around the house too. for the average person a gas one isn't needed IMO but that just depends on how much you want to spend on one. i like this one because it's small and i can toss it in the truck to do mobile details if need be.
a foam lance. i picked up this one for $40 locally. you might need a fitting or a new gun ($35 brand new) and a quick connection or two for it to work with your pressure washer but let me tell you it's worth the $40. i also ordered and used a china copy one from ebay with good results.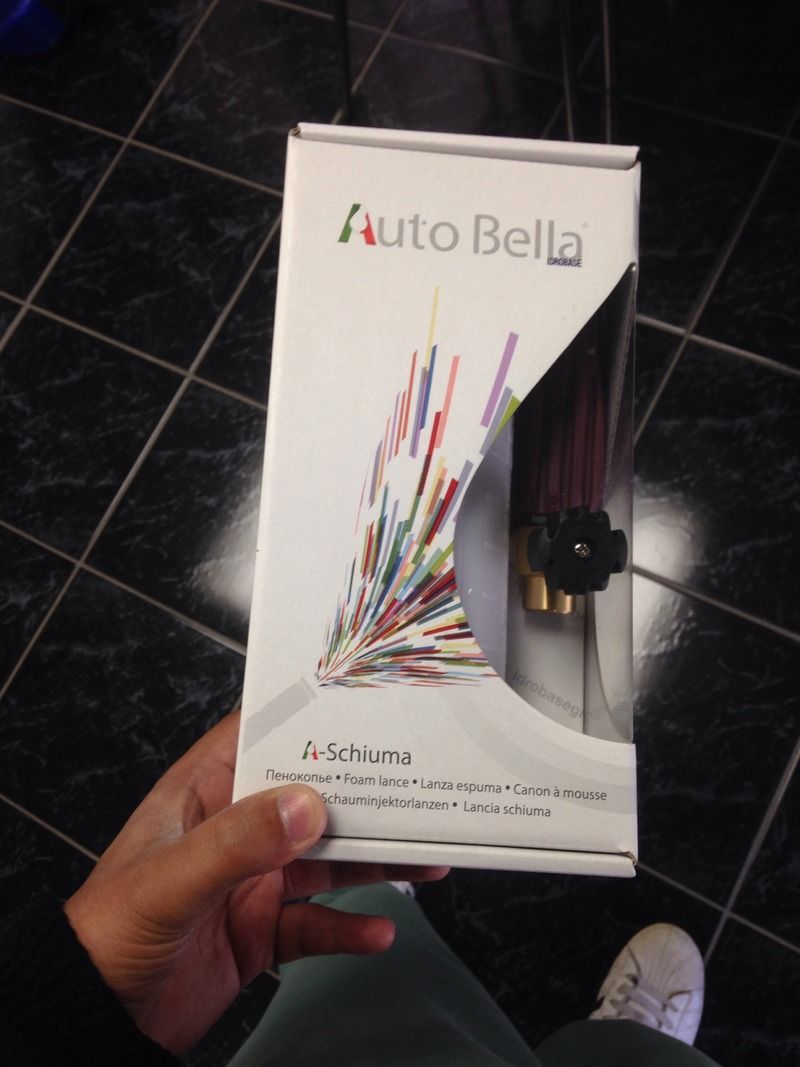 let's get started, wet the car and add about 2oz of soap (the bottom line on the bottle) and mix it with warm tap water. this will take some fine tuning to get the soap foam mixture right but it's not that hard to do.
before, car looked clean, but had a nice layer of pollen, dust, and bugs on the front bumper: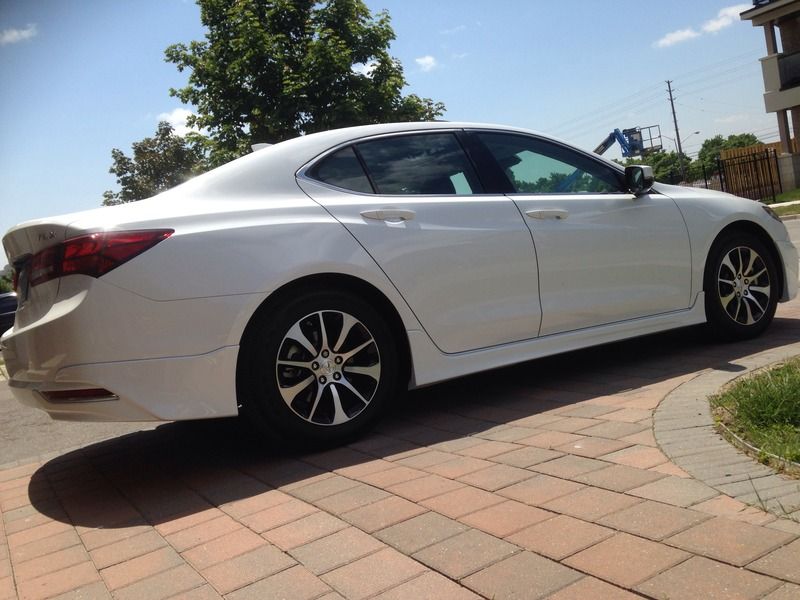 what this will do is give you a nice, thick layer of foam that you let dwell for 5-10mins while you have a beer lol. i should mention that if you car is somewhat clean, then you won't need to be scrubbing it. after the dwell time you can spray it off and then dry. spray your rims and tires down too, that way no harsh wheel cleaners will ruin the finish on your wheels, and honda clear coat on the oem wheels will oxidize and bubble after time. (ask me how i know). then two microfibers to dry off and clean anything else off the wheels makes quick work of them.
https://www.youtube.com/watch?v=2QPkMb5Q63k&feature=em-share_video_user
after 5mins of dwelling; you can see how the foam lance makes the soap nice and sticky.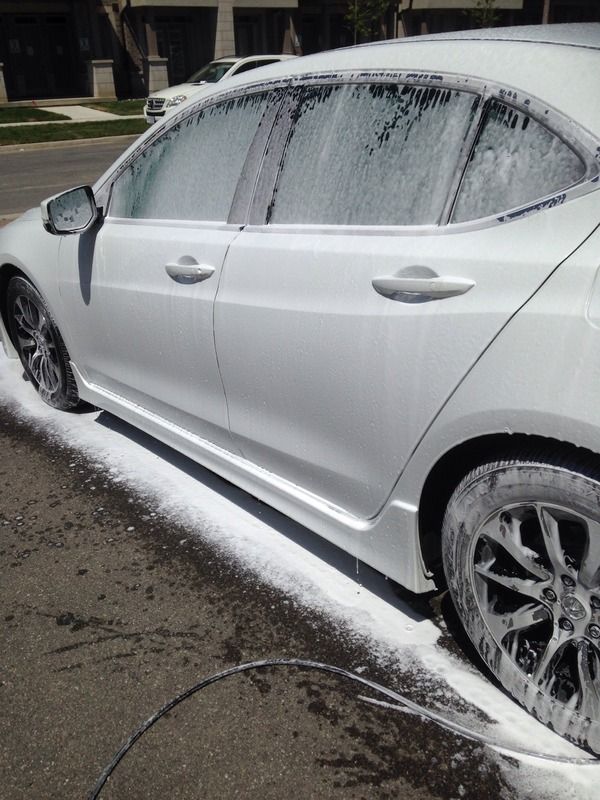 if your car is dirty enough, a nice quality wash mitt, and the two bucket method can be used after you foam the car.
two bucket method:
https://www.youtube.com/watch?v=ZVAxphcgKnY
after you wash your car, i like to do what's called "sheet drying". it speeds up the time quite a bit when drying, it also lets you not touch the car as much. i like to use a nice waffle weave microfiber drying cloth, these things are worth their weight in gold and are fairly inexpensive. use it once and you'll never buy another chamois again. start with the windows, then move onto the roof, and down. don't forget to get those door jams!
how to sheet dry:
https://www.youtube.com/watch?v=pGFSJveN_6Y
and all nice and done. you can dress your tires to your taste and enjoy staring at your nice and clean tlx.
next installment: claybaring, cutting, polishing and sealing your car.